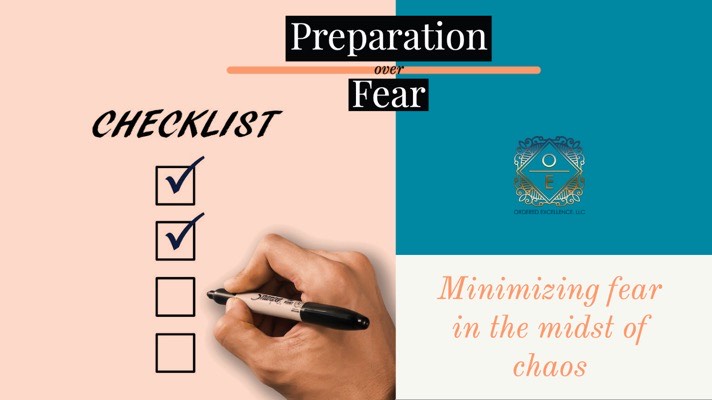 "9-1-1 what's the address of your emergency?"
"Someone is trying to break into my house, and I am here alone with my 2 kids!!"
"What's the address of your emergency?" 
"Please help me they just kicked in the door!!" 
Have you ever called 9-1-1? Having worked in emergency services for 15 years I heard and responded to similar calls like the one above. In an instant your life can change creating memories that will forever stay with you. 15 years of having to be prepared for the worse and hope for the best was really the birthing point of my business, Ordered Excellence. 
Seeing how mayhem would strike and how ill prepared so many people were; stirred up in me a desire to help people get their lives and spaces in order so that when chaos hit; because it is inevitable it will hit, they are better prepared.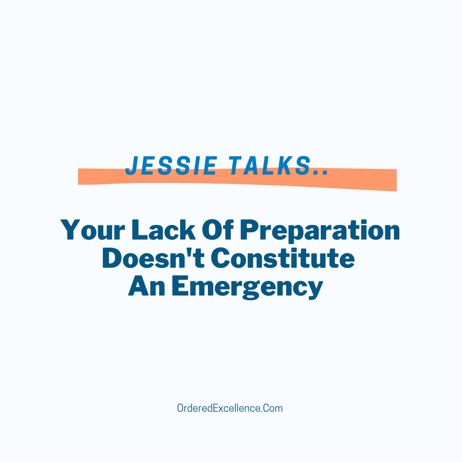 Bob Carter once said, "Poor planning on your part does not necessitate an emergency on mine" (https://en.wikipedia.org/wiki/Robert_M._Carter). 
This saying may seem a little harsh but it's the truth and something you have control over. While you may not be able to physically prepare for every emergency out there you can mentally prepare. When thinking about emergencies you can prepare for, think outside the traditional emergency box and take the proper time to prepare for them. 
While you may have more time to prepare for a hurricane hitting your area verses a tornado both emergencies allow for a prep time. You can prepare for a burglary just like you would prepare for the start of school for your kiddos. The process for preparation is the same no matter the emergency.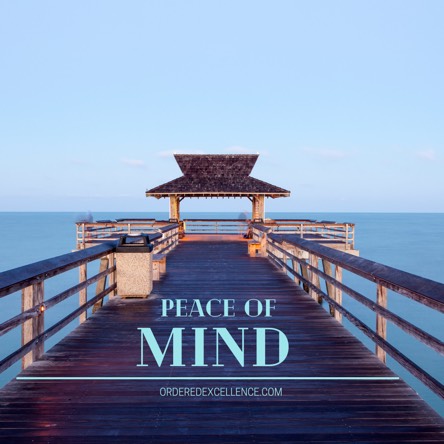 What does preparation look like? 
Having an actual plan and not just one in your head. Write it out, review it regularly and have it in a central location where the family can have access to it. 
Having supplies on hand and not rushing out the day before to get stuff but having it at the start of hurricane season, snowstorm season etc. Here is a great guide to help with this for our local Floridians: https://issuu.com/gulfshorelife/docs/hurricane.guide.2021
Discussing with your family unit the emergency plan and working through different scenarios. This is not just for natural disasters, but for the everyday emergencies that hit us like car crashes, hospital visits, break-ins, kidnappings etc.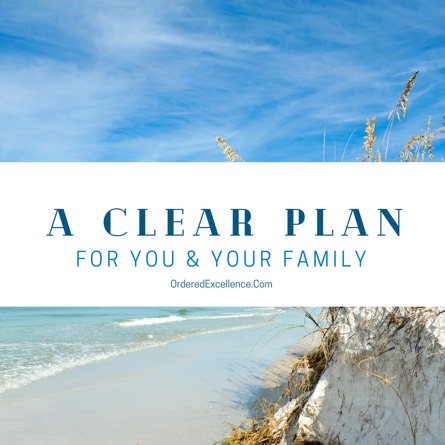 If you want peace of mind then you must force your mind to go to places that can be scary, but that will ultimately help you better prepare for emergency. Stop thinking that it won't happen to you or your family and start mentally and physically preparing. If you need help in this area weather it is for emergency preparedness or overall preparation and organization within your home or business feel free to reach out Emergency Preparedness and get 10% off your next service.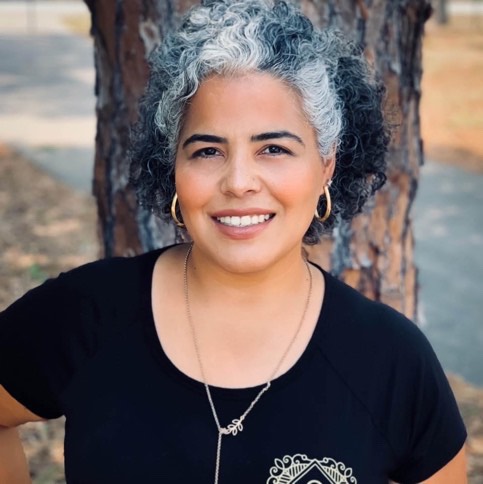 About Jessie, owner of Ordered Excellence
Yesenia Pedraza aka Jessie is the owner of Ordered Excellence. She started OE as a side hustle as she worked full time for a government agency, honing in on the development of workflows and employee efficiency. Two years in and her hustle became a full-time passion driven profession that she wanted to bring to the public sector. She is passionate about bringing chaos back to order for her clients. 
When she is not doing that, she is spending time with her family, reading or just relaxing. You can follow her on Facebook or IG for weekly organizing tips and at www.orderedexcellence.com for monthly blogs on how to keep your life and business in order.