Business Management & Strategic Organization Services
The only virtual assistant service you'll ever need!
You don't have to go it alone.
Let's be honest, most business owners and ambitious entrepreneurs want to believe they can do it all—wear all the hats, do all the tasks, close all the deals, be everywhere all at once. But the truth is, as your business grows you've got to find ways to outsource the things you don't need to be doing, want to be doing, or that you don't really know how to do yourself. That's where I come in!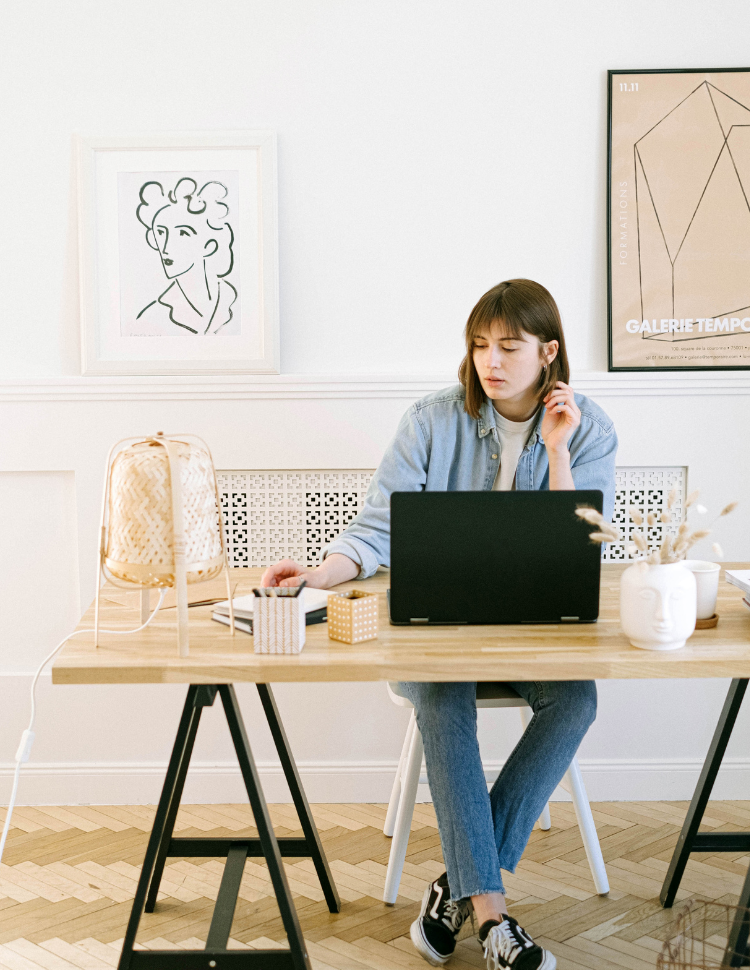 Maybe you've been feeling….
Overwhelmed with admin tasks

Like you don't have time to get any of this sorted

Unsure of where to even start when it comes to organizing tasks and to-dos

Ready to scale your business and start making more money

Like you're ready to finally do something about it
I offer administrative and business management services as well as strategic organizing sessions (SOS) to get you on track and feeling
good
again.
Administrative / Business Management Services
I want to get to know what drives you, your vision, your passion—so I can support you from the perspective of a partner in action and a cheerleader of your work; not just someone who quietly checks off a few tasks from your to-do list. 
QuickBooks pulling reports

Pulling & Sending out financials 

Invoicing and billing

Email Management

Developing an efficient workflow

Developing tailored admin systems

Lead follow-ups

CRM Management

Other administrative tasks
Strategic Organization Services (SOS!)
Whether you're looking to clean up the digital clutter on your electronic devices, or within your systems, strategies, and processes I can help you get it organized. 
Developing organizational skills

Setting up Automations

CRM review

Honeybook implementation

Social media graphics

Calendar assessments
Included in my services are multiple video chat sessions, unlimited email access, weekly progress reports, and a personalized touch.
Are you ready to take the guesswork out of the best systems, strategies, and organization? I got you.